EXCITE YOUR CUSTOMERS
SPARKLE WITH YOUR LIVE STREAM

One of RainPharma's hobbyhorses is to transfer the passion of entrepreneurship to their partners, the retailers.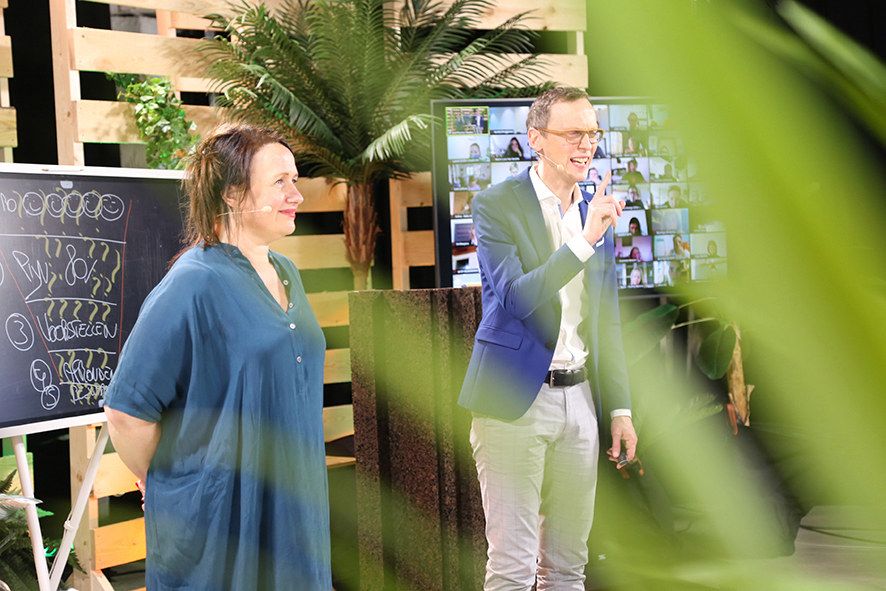 Recently I was their guest in the live streamed sales and marketing academy. And I can assure you, it did not bore me for a moment. The enthusiasm, interaction and content kept me glued to their lips.

A second chance to make a good first impression is not an option for them. That is why Greet came to me for the identity of their academy; the academy logo's, the presentation and the working documents - which the students were sent in advance - ... my hobbyhorses.
Creating an attractive online event and an unforgettable experience for your viewers and participants also helps to build a stronger bond and sets you apart from your competitors.
When a new customer participates in your livestream for the first time, the way you approach it can play a big role in whether they stick around and whether they return next time with as much enthusiasm.
As far as that goes, this express train has left.
A professional look for your live stream something for you?